Games
Each of these games was designed, programmed, and produced by the sole author, Kiefer Nemeth.
Overgrowth
Overgrowth is a short game in which you play Mark, a scientist who helped create a deadly, cancerous organism that will consume everything in sight.

Now that he is one of few left capable, he must go into the quarantined lab and attempt to cut it off at the source. ​

Overgrowth

was developed in the game engine, the

O.H.R.RPG.C.E.

The programming was done in this engine's custom scripting language, HSpeak. Its current build is intended as a demo, and the final build is planned to have greater space to explore, more goals, and many more dangers.

---
Monumental Pain
ARTG 120 & CMPM 120 Final Game Project at UCSC

A Zelda II inspired game, where you play as a masked, one armed hero armed with a sword and crossbow who must battle an evil wizard and his followers from destroying important monuments of the world.

Team Syzygy:
Kiefer Nemeth - sound designer, level designer, programmer
Kindon Smith - AI programmer, combat expert
Kevin Wu - lead artist, effects artist
Jacob Wynd - lead programmer, quality assurance
Beat
| | |
| --- | --- |
| | You are, as far as you can tell, the sole survivor of a worldwide apocalypse set on by an alien invasion. Make your way home. |
Sinking
Sinking is an infinite runner designed in Phaser, a JavaScript framework. This project was done for the course, Game Design Experience, at UC Santa Cruz.

The game is intended to express and evoke a sinking feeling of hopelessness related to depression. For this reason, it is intentionally frustrating in its design and has no end.
---
Powered by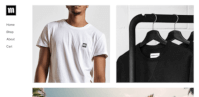 Create your own unique website with customizable templates.